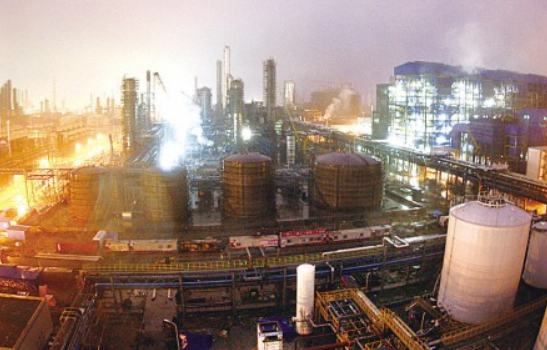 Qilu petrochemical plastics factory to bear the responsibility of the state-owned enterprises and in recent years, adhere to and experience, exploration and innovation, and constantly develop and produce plastic roll new products, has the production of various kinds of plastic roll of 200000 tons, domestic market share of 40%, becoming the only rolling plastic scale and series production of enterprises, the development made outstanding contribution to the rotomolding industry in our country, to create National brands.
 State-owned enterprises take responsibility and insist on building national brands
    As a process of hollow plastic products forming, roll molding has been widely used in furniture
, gardens, amusement facilities, leisure sports, vehicle accessories, transportation facilities, electrical equipment, medical food and national defense and other fields. The development of China's rolling plastic industry started relatively late, until the end of the 20th century and the beginning of the 21st century began to develop rapidly. In 1990, the first imported roll molding machine group was introduced in Yantai. In order to solve the problem of rolling plastic supply, plastic factory developed the first domestic rolling plastic DNDC7150 product in 1993. After many years, although the development and production of some new brands of rolling plastic, but due to the slow development of domestic rolling plastic industry, rolling plastic demand is not large, resulting in low output, the product has been in a loss, domestic petrochemical counterparts have not developed production. Should we stick to development and production or give up? For a long time, this problem deeply troubled qilu petrochemical and plastic factory decision-making layer. But qilu petrochemical as a central enterprise, not only to pursue economic benefits, but also have greater social responsibility, that is to develop China's rolling plastic industry, the revitalization of national industry as their own responsibility. Despite the difficulties, but over the years, Qilu polyethylene rolling plastic development and production without any stagnation.
Seize the opportunity, production, sales and research closely combined to bring "snowball" effect
    In recent years, rolling plastic industry has developed rapidly. Under the strong support of qilu Petrochemical Science and technology Department, planning department and other departments, the plastic factory closely cooperates with huaxing North China Branch and Qilu Petrochemical Research Institute, and keeps an eye on the market demand, increases the production of rolling plastics, and fully expands the market. Since 2016, qilu branch and north China branch in cixi, zhejiang, jiangsu wuxi and zibo region were held three times a large roll of qilu polyethylene plastic product promotion and customer forums, visiting customers in more than 120, nearly 20 cultivate new customers, for many customers to provide experimental materials for promotion, received obvious effect.
---
Post time: May-24-2022